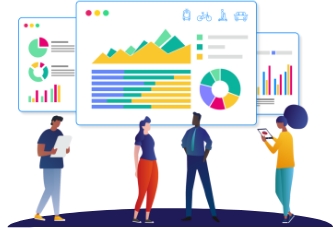 GECO air starts from a simple observation: with the same vehicle and on the same route, polluting emissions can vary from simple to triple depending on the driving style. 
This observation unfortunately remains unknown to the general public. The objective of this application is to help drivers understand and reduce the impact of their travels on the air quality they breathe.
Of course, the emission level of a vehicle is also strongly related to the technologies it embeds and to its level of pollutant emission norms. Increasingly stringent, these norms require the implementation of cleaner technologies that limit the impact of transportation on air quality. It is the responsibility of public authorities and car manufacturers. But the renewal of the fleet takes time and delays the effect of these norms.
This is why our observation is very important: with the fleet as it is today, it is possible to act now, each one at our level.
You can change your driving behavior by following the personnalized advices of the application.
Choose your mode of transport: it is sometimes desirable to substitute the car with another mode of mobility: public transport, bicycle, walking.
Choosing your vehicle: The environmental impact varies greatly from one vehicle to another. However, it is impossible to ask everyone to buy the latest hybrid vehicle.
The application provides advice on these three levers of action in a simple, transparent and non-stigmatizing way. At a glance, it helps to know if your choice of means of transport is appropriate, whether your vehicle is very polluting or not.
The application gives personalized advice to improve your driving style and reduce emissions.