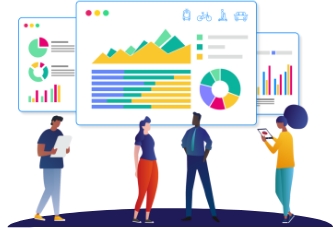 IFP Energies nouvelles (IFPEN) is a major player in research and training in the fields of energy, transport and the environment. As part of its mission of general interest, entrusted by the public authorities, IFPEN focuses its efforts on providing solutions to the societal challenges of energy and climate, favoring the transition towards sustainable mobility and the emergence of a more diversified energy mix and the creation of wealth and jobs, supporting French and European economic activity and the competitiveness of the associated industrial sectors.
This is the framework for the GECO air application, developed by IFPEN researchers with the financial support of Ademe (Environment Agency). The objective for IFPEN is to show that it is possible to significantly reduce the impact of our travels on air quality.
The GECO air application is not commercial. It is therefore free and without any advertisement. Data collected when using the application (which are polluting emissions in real use) are stored on the IFPEN property servers anonymously and securely. They will not be exploited commercially. They will be used by IFPEN researchers, anonymously, to construct a mapping of polluting emissions in real use. This mapping is intended to assist municipalities in identifying critical areas and improving air quality.